We're About Preparedness in the Suburbs Since 2009
After a year or so of the site being down, we're slowly relaunching it with all the old content, and writing new content. Stay tuned for new content, videos, podcasts, giveaways and more.  To learn more about what we're doing sign up for updates below.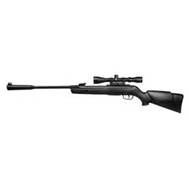 A necessary addition to any suburban survival arsenal is a plinking rifle.  You may be asking yourself, what is a plinking rifle?  Think of the rifle you would use to shoot tin cans off of a fence post in your backyard.... that is a plinking rifle.  The benefits of a...
read more