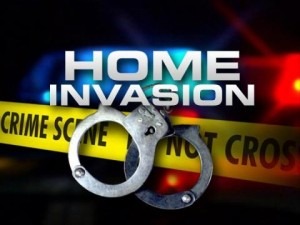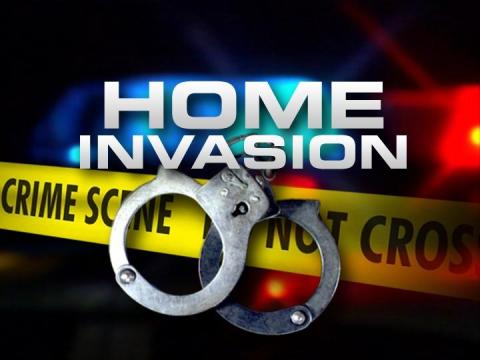 Fam­i­ly. They say fam­i­ly is one of the most impor­tant things in life. If it is just you and the wife or you and the hus­band, they are fam­i­ly. If you have kids, and your kids have kids, now that's a fam­i­ly, and no doubt they are very impor­tant to you. If you are read­ing the blog, you no doubt read oth­er blogs, and are con­cerned with pro­tect­ing both your­self and espe­cial­ly your fam­i­ly. Me, I'm a sin­gle guy, but if the SHTF, I'm mak­ing the trek (bug out) to a fall back loca­tion to pro­tect my fam­i­ly (my par­ents and sib­lings). They come first.
What I want to talk about today, how­ev­er, is cri­sis plan­ning in your home whether you have kids or not. First, we are all human. I don't care how well trained you are, in an unex­pect­ed event peo­ple pan­ic, even if just for a moment. In that moment, you can for­get every­thing you have been trained or prac­ticed for months or years pri­or to the unex­pect­ed event. It's noth­ing to be ashamed of, it hap­pens, and that is okay if you are pre­pared to use a back­up solu­tion as a com­pro­mise (to your ego) and to get you and your fam­i­ly to safe­ty quick­ly.
What am I talk­ing about. Well, aside from build­ing my own binder to slip in my bug out bag for ref­er­ence going for­ward if I have to hit the trail, it hit me one day that every home should have a "Home Cri­sis Hand­book." Now, what is a home cri­sis hand book? Let me explain. It is a small book that you can build that will have tabs and/or pages ded­i­cat­ed to dif­fer­ent dis­as­ters suck as earth­quake, tor­na­do, hur­ri­cane, fire in the home, home inva­sion, etc… Each page should have a col­or cod­ed tab so it is easy to find the SHTF sit­u­a­tion, and each page should have explic­it instruc­tions on how to han­dle the SHTF sit­u­a­tion in a moment of pan­ic. This will give you a pre­pared­ness plan for each sit­u­a­tion you could pos­si­bly encounter, and it will give each indi­vid­ual, with­out fail, instruc­tions on what to do, where to go, and how to do or get out of a sit­u­a­tion that is poten­tial­ly dead­ly.
You can make copies, punch holes in them, and put them all in a three ring binder, or you can go to Sta­ples and have copies bound for your fam­i­ly if that makes sense for you. But make sure it is in an acces­si­ble place where peo­ple can reach for it eas­i­ly. That means putting a copy in the kitchen draw­er, one in the draw­er of the end table or cof­fee table, glove box, etc. There should be a copy every­where some­one might be in the home and they should know where each copy is, peri­od. Each mem­ber of the fam­i­ly should get a copy, and each mem­ber of the fam­i­ly should keep a copy in their night stand, desk, with their BOB, and/or a copy in the car for mobile events.
Here is a list of SHTF events (admit­ted­ly com­piled and ripped from sev­er­al lists of SHTF events online). You should choose the ones that are most like­ly to affect you and your fam­i­ly, and build the con­tent and instruc­tions for each one for each page of your Cri­sis Guidebook(s).
ACTIVE SHOOTER
ANIMALS & INSECTS
AREA OF REFUGE
ASSAULT
ASSIGNED MEETING AREAS: ACADEMIC BLDGS.
ASSIGNED MEETING AREAS: RESIDENTIAL BLDGS.
BEHAVIORAL CONCERNS
BOMB THREAT
CHEMICAL SPILL INDOORS
CHEMICAL SPILL OUTDOORS
CRIME REPORTING
EARTHQUAKE
EMERGENCY CONTACT INFORMATION
EMERGENCY NOTIFICATION SYSTEM
EMERGENCY REFERENCE GUIDE
EVACUATION
EXPLOSION INDOORS
EXPLOSION OUTDOORS
FIRE
FIRE / GAS LEAK
FLOOD
GENERAL EMERGENCY INFORMATION
HAZARDOUS MATERIAL EXPOSURE AND/OR SPILL
HAZMAT SPILL
HOSTAGE SITUATION
HOSTILE INTRUDER/ ACTIVE SHOOTER
ICE STORM / WEATHER ALERT
INTRUDER ON CAMPUS
LOCKDOWN
MAP
MEDIA POLICY
MEDICAL EMERGENCY
MISSING PERSON
NATURAL DISASTERS
PHYSICAL ALTERCATION
POWER FAILURE
SAFE ZONES
SEIZURE
SEXUAL ASSAULT
SHELTER-IN-PLACE
STALKING/INTIMATE PARTNER VIOLENCE
SUICIDE ATTEMPT
SUSPICIOUS PACKAGE
THEFT / ROBBERY
TORNADO
TRESPASSER / INTRUDER
WATER MAIN BREAK
WEAPON ON CAMPUS
WEATHER EMERGENCY
WORKPLACE VIOLENCE
Once your guide­book is com­plete, make sure you go over it with your fam­i­ly in detail and let them know in each room where there will be a copy. Every­one should review it, and you should even think about run­ning drills for each sce­nario mul­ti­ple times until every­one under­stands the steps.
Again, admit­ted­ly, I may have missed many SHTF events, but this list is a begin­ning for you to start choos­ing from. Even I am going to choose from this list, and build a book for my par­ents, who are not start­ing to age and have some med­ical issues. For them, it could be a life sav­ing for them.