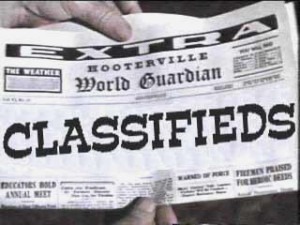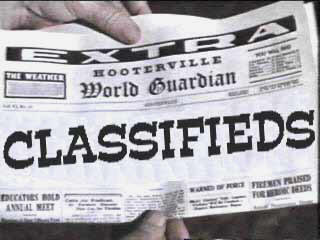 Well, everyone, in an attempt to make it easier for you to find what you are looking for, The Suburban Survival Blog has launched our own Survival Classifieds section where you can post what it is you are looking to sell, and where those of you (us) are looking to buy can browse and do so.
The Classifieds section is completely free for you to post what it is you are looking to sell some of your stuff online, and completely free to browse.  Categories range from Water, to Bug Out Locations, to Gear, to Miscellaneous.  Take the time and think about what it is you would like to sell that is just sitting around your house and post it online.  With over 10,000 page views a month, we are sure someone might be looking for what you have to sell or to sell you something you want.
They are sparse at the moment, but please feel free to place an ad for what you are looking for or for what you would like to sell…  The goal is to make this a productive spot to sell or barter with.
Feel free to review our policies for posting as well, as we will not tolerate posts which do not fit our policy.  For example, Microsoft Software for 9.99, affiliate links, etc. will be taken down immediately.
Enjoy and I hope this service can help you find what you are looking for.
Here is the direct link, or you can go right to the top of the page and see the link there next to the policies link.
Oh, and because this is new to us, we may run into the occasional glitch.  Please be patient while we work out any bumps in the road!  Thanks.