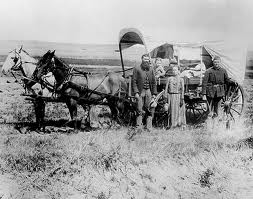 Recently, I picked up the book "When Technology Fails" although I have not started reading it yet, I came across this video this morning, and wanted to share it with you.
Before I even start to read When Technology Fails, I was starting to ponder, what might happen if it were to fail.  I don't think, no, I know I don't have the necessary skills to survive in a REAL long term TEOTWAWKI situation.  Several months ago someone asked me (another prepper) if I knew how to put a harness on a cow or horse to pull a plow? Well, the truth is I think I read about it once.  I really don't have the raw skills that even a farmer would ask, I think, making me non employable if I asked to be taken in for a meal in return for work.  Not that I hope that is ever the case, but I am clearly behind the proverbial eight ball.
The guy in this video makes a pretty good case around how dependent we are on technology that runs on services that we take for granted every day.   We sit in front of our TVs like we depend on them whether for entertainment, news, or some sad reality show that admittedly even I have gotten sucked into from time to time.
It is clear to me I have a LONG way to go.  The suburbs, work, business travel all seem to get in the way of learning and expanding my knowledge of these long forgotten homesteading skills.  I do have several books on homesteading.  Some of them are in my electronic survival library, and some of them are in hard cover.  Two of which, I really like are "Homesteading: A Back to Basics Guide to Growing Your Own Food, Canning, Keeping Chickens, Generating Your Own Energy, Crafting, Herbal Medicine, and More" and "Back to Basics: A Complete Guide to Traditional Skills, Third Edition"  I do not recommend the Kindle editions of these, as there are many images that you will lose color and resolution on that help to illustrate the descriptions.