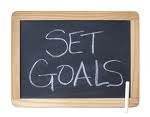 What are some of you 2011 Preparedness goals?  Here are some of mine in no particular order:
Add an additional three months of food storage to my preps,
Take at least two tactical shooting courses,
Continue teaching what I learn when I can,
Take several wilderness survival courses,
Start doing joint videos with Practical Primitive to add to the blog.
Renew my First Aid and CPR Certifications
Take a CERT Course
Continue with my fitness goals (want to go down 30lbs in fat weight and increase some muscle weight)
Increase my savings (specific number not specified yet)
Rebuild my budget and pay off all debt!  This includes, Credit cards (which are almost gone, 2006 IRS/State Audit which is a pain in my @$$), truck payment, etc.  This is a personal non negotiable item for 2011 and will be significant and difficult, but a driving factor in working very hard this year.
Hike and camp more if I can on the weekends (skills practice weekends).
Enjoy the ride, even though it is going to be a hard working year.
12 goals, for 12 months.  Obviously those goals are not going to happen month over month, but will have to be executed in a very strategic way this year.  Looks like a year without vacation again, but if I can take a three day weekend here or there in my tent, I'll take it!
As promised, as well, some time ago, here is a personal budget spreadsheet that I have modified in the past for my own use.  Feel free to download it and use it for yourself…
Personal_Budget_Template-Excel97-03

This file is in Microsoft Excel 97 – 2003 format and should work on all versions of Microsoft Excel from 97 – 2010.
Save it to your computer and use it for 2011