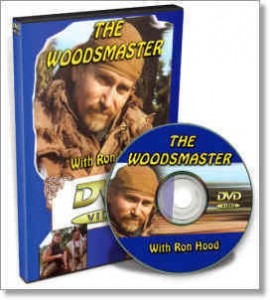 After it sitting on my shelf of a couple of months, I slipped Ron Hood's DVD on Urban Survival in the DVD player this weekend.   In the first volume Ron discusses Urban Survival tactics for the following categories:
Home
Away from Home
Threats to Your Person
Urban Skills
Recovery
Each category is it's own DVD, it seems.  This DVD contains good basic information to get you started, what it will not go into are specifics of surviving an earthquake, tornado, hurricane, etc.
In the first category under, "The Home," food storage is discussed, specifically where and how to store your food items in your home.  A concept called "Copy Canning" is discussed which allows you to categorize your food storage as you eat what you store, and how to build your basic food storage without breaking your personal bank.  In addition they into how to store grains with dry ice in a steel barrel, goes over what foods to store, and more.  They go into depth about other areas of importance such as hygiene, sanitation, security, water storage, vitamins and medications, personal emergency information, first aid, communications, cooking, disaster planning,
In all this DVD is a good primer to get yourself and your family started prepping and securing your home.  If you know someone who is interested in learning about prepping, this DVD would be a good way for them to get started in conjunction with other materials that are out there.  It is a little basic for veteran preppers, but I picked up a couple of good ideas from it.  I'll reserve comment on them so that you can enjoy the video yourself.
You can learn more about Ron Hood at www.survival.com.  Ron is also the publisher of the new magazine, Survival Quarterly.