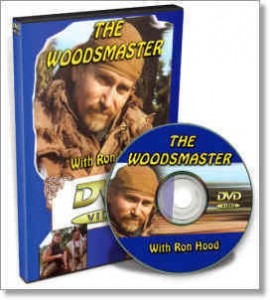 After it sit­ting on my shelf of a cou­ple of months, I slipped Ron Hood's DVD on Urban Sur­vival in the DVD play­er this week­end. In the first vol­ume Ron dis­cuss­es Urban Sur­vival tac­tics for the fol­low­ing cat­e­gories:
Home
Away from Home
Threats to Your Per­son
Urban Skills
Recov­ery
Each cat­e­go­ry is it's own DVD, it seems. This DVD con­tains good basic infor­ma­tion to get you start­ed, what it will not go into are specifics of sur­viv­ing an earth­quake, tor­na­do, hur­ri­cane, etc.
In the first cat­e­go­ry under, "The Home," food stor­age is dis­cussed, specif­i­cal­ly where and how to store your food items in your home. A con­cept called "Copy Can­ning" is dis­cussed which allows you to cat­e­go­rize your food stor­age as you eat what you store, and how to build your basic food stor­age with­out break­ing your per­son­al bank. In addi­tion they into how to store grains with dry ice in a steel bar­rel, goes over what foods to store, and more. They go into depth about oth­er areas of impor­tance such as hygiene, san­i­ta­tion, secu­ri­ty, water stor­age, vit­a­mins and med­ica­tions, per­son­al emer­gency infor­ma­tion, first aid, com­mu­ni­ca­tions, cook­ing, dis­as­ter plan­ning,
In all this DVD is a good primer to get your­self and your fam­i­ly start­ed prep­ping and secur­ing your home. If you know some­one who is inter­est­ed in learn­ing about prep­ping, this DVD would be a good way for them to get start­ed in con­junc­tion with oth­er mate­ri­als that are out there. It is a lit­tle basic for vet­er­an prep­pers, but I picked up a cou­ple of good ideas from it. I'll reserve com­ment on them so that you can enjoy the video your­self.
You can learn more about Ron Hood at www.survival.com. Ron is also the pub­lish­er of the new mag­a­zine, Sur­vival Quar­ter­ly.