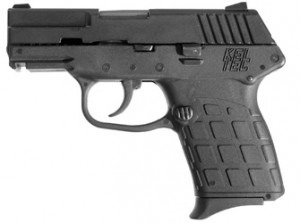 I just purchased myself a Kel-Tec PF-9.  I'm replacing a Bersa Thunder .380 as a C.C. weapon, and I have been salivating over this gun since I saw the below review by Nutnfancy on YouTube.  Nutnfancy has a great review process that will walk you through the advantages and disadvantages of just about any weapon you are looking to procure.  Highly recommend his YouTube Channel.
This was a hard gun to find.  First, they are very popular.  Second, they are very inexpensive, by comparison to their cousins of the same size and caliber.  Third, it is the right weight, size, and thickness for concealed carry, and it seems to be for a lot of others as well. Four, it helps me to standardize on ammunition, as now I have two 9mm Luger guns.  I will probably sell my Bersa Thunder so that I do not have an "extra" gun laying around, or maybe I should keep it as an emergency backup…
See the comprehensive reviews below to learn more about this popular gun for concealed carry and self defense.
I'll post more on it after I take it to the range myself.  My review won't be quite as comprehensive as Nutnfancy's but I'll let you know what I personally think of it.  Until then…
Kel-Tec PF-9: "Daily Carry Handgun" Pt 1 by Nutnfancy
Kel-Tec PF-9: "Daily Carry Handgun" Pt 2 by Nutnfancy
Kel-Tec PF-9: Shooting Impressions