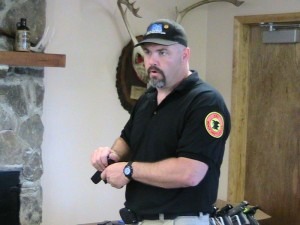 Cameron Green is a local  instructor for personal protection. One of his services is CCW training for "non-resident" Florida and Utah CCW's.  I will be taking a Florida CCW course in the spring by Cameron.  In the process of discussion, I asked him if he might care to be interviewed about why someone might want a non-resident CCW, and also if he might be interested in writing a periodic post around guns, gun safety, gun reviews, etc.  Lucky me, he said yes.
Here is a brief interview as to why someone might want a non-resident CCW and a little information about Cam, and his service:
Q: What credentials do you have that make you qualified to be a firearms instructor?  And what motivated you to get into the field?
A:  I got involved teaching firearms because Ive seen a severe training deficit with gun ownership…. spend enough time at a range and you'll see some scary things.  Im not one to advocate mandatory training as a prerequisite to firearm ownership, but I appreciate firearm owners that seek training on their own. Ive been shooting for over 20 years, mostly for hunting purposes but Ive gotten involved in competition handgun, shotgun, and carbine events in recent years.  Ive learned the trade by working on my own firearms, reading reviews and technical atricles, attending classes, and talking to other shooters.  Ive been a public school teacher for 14 years so teaching firearms just came naturally.  Several years ago, I became an NRA certified instructor and progressed to chief range safety officer and this January I was appointed by the NRA to be a training counselor.  So far, Ive taught over 200 students from basic to advanced.  Last November I traveled to Utah and was certified by the UT BCI to teach their Concealed Firearms Program.  Im also certified to teach martial arts and OC (pepper spray).
Q: What courses do you offer?
A: I can teach any classes the NRA has to offer: Pistol, Rifle, Shotgun, Refuse to be a vicitim, Home Firearm Safety, Muzzleloading (rifle, pistol and shotgun), Reloading (shotgun shell and metallic cartridge), and Personal Protection.  I have also written my own courses (AR First steps, Advanced Concealed Carry, Shotgun Home Defense, and Intermediate Pistol to name a few) and offer those either through my website or through an industry partner I teach with.  My website is www.gappnj.com, most of the courses I teach can be signed up for there… or I provide a link to another companys page where you can register.
Q: Regardless of someone's trigger time, what do you hope they get out of spending time in your classes?
A: Well I offer basic classes to advanced classes and a student needs to know their ability to find a class they will benefit from without being overwhelmed.  I do offer some classes that everyone will benefit from regardless of their level of experience.  Intermediate pistol is an example of that sort of class.  The course concentrates on the fundamentals of marksmanship and was written as a bridge between an NRA basic class and the more advanced classes I offer… but an experienced shooter can always benefit from trigger time concentrating on the basics.  The CCW course I offer is another such class.  The classroom portion covers basic pistol nomenclature, pertinent laws for personal protection, concealed carry pistols and gear, etc.  The live fire portion covers basic fundamentals.  A novice shooter will learn a lot, an experienced shooter will learn a little, but everyone learns something… and they all leave with what they need to get both UT and FL CCW permits.
Q: Tell me more about the concealed carry course.  What is covered in the class?
A:  The main purpose of this class is to get people their CCW. Many states now are requiring some sort of firearms training in order to get a CCW and this class fills the requirements. The course is similar to (but not excatly like) an NRA first steps class or a basic pistol class.  There is a four or five hour classroom portion and then a live fire exercise.  In addition to the classroom and range portion of the course, I offer fingerprint service, passport photos, notary service, a certificate of completion, all the applications, and a few other things my students will find useful.  Everyone leaves with what they need to get there FL and UT CCW… all they need to do is drop checks in the envelopes and mail them out.
Q: Why would a resident of a state like NJ and NY where it is difficult to obtain a permit, want a non-resident permit from another state?
A: Anyone who travels outside of a "restrictive" state could benefit from a non-resident permit.  I have had students that travel for business and some that own property in other states. Utah and Florida have reciprocity with over 30 states. While NJ and NY aren't on the reciprocity list, Pennsylvania is on it, New Hampshire is, Deleware is, Ohio is, and the list goes on.  I have links to the exact reciprocity for each state listed on my website.  Also, having a permit in another state makes it easier to get a permit in a state like Connecticut or Massachusetts or Maine.
Q: Do you have the expectation that they should have some firearm experience before they have signed up for your class?
A:  Well I would hope someone seeking a CCW would have firearm experience.  But I dont really have an expectation of my students going into that class.  I discuss (and stress) further training opportunities as part of the curriculum and anyone wanting to get trained, I can point in the right direction.  For safety reasons, I treat everyone as though they are a novice on the range.  That way, inexperienced shooters get a lesson in safety… and the experienced shooters recognize the exercise for what it is.
Q: Do you draw from a holster in the class? And what firearm should a student bring?
A: I dont have my students draw from a holster in that class.  Thats an advanced technique and I just dont have time to cover it safely and properly.  I cover drawing and reholstering in other classes where I have the time to reinforce the techniques with dry fire excercises and live fire on the range.  I dont put any restrictions on what firearm or caliber a student brings to class.  I encourage them to bring whatever firearm they are comfortable shooting as long as it is a safe, functioning, legal firerarm.  We discuss firearm selection for personal protection in class… as well as holster designs, clothing, purses (believe it or not), etc.  The students get a pretty good introduction to concealed carry.
Q: What is the easiest way for someone to learn more and sign up for one of your upcoming courses?
A: Go to my website… www.gappnj.com I have paypal links for each class I have available. Ive found Paypal is the easiest way for my students to pay… you dont need an account, you can pay as a guest using a credit card. You will get an email confirmation that payment has been received and I will send out a reminder email about a week before the class.
So there you have it.  A brief interview with Cam around the benefits of a non-resident CCW.
I have known cam for just shy of a year, I think, and was not aware he was a firearms instructor.  I can tell you from prior conversations with him he is a subject matter expert on what he says above.  I will be taking one of his courses, and urge others to think about doing the same if they live in the NY, NJ, or Eastern PA regions.
We will be hearing a lot more from Cam in the future as well.  Here is why.  Some of the most popular posts on my blog are the 'few' gun reviews that I have on here.   I have professed myself NOT to be a gun expert, but more a student, and thought you might benefit from a periodic post  by Cam around many of the guns he may be familiar with, possibly posts on tactical concepts and issues, etc.  I look forward to introducing you to Cam deeper in the future, until then, I hope you enjoyed the post, and below is Cam's contact information if you are interested in getting hold of him for a future class.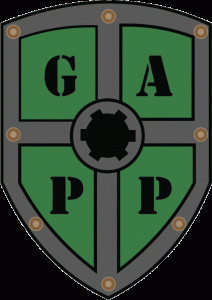 Green Academy of Personal Protection:
Oh, and if you are interested in classes, I say this not to create a frenzy of calls for Cam, but because it is true, his classes fill up VERY quickly, so give him a call or drop him an email if you are seriously considering a class to learn more and acquire your CCW.