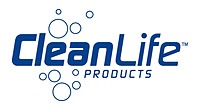 I have been eying up no rinse shampoo and no rinse body bath for some time on Amazon.com.  This week I bought them and they came in… I have to tell you, I think they are going to be outstanding additions to my Bug Out Bag and for Camping.
If you follow this blog, then you know that I believe hygiene is a very important part of a bug out or bug in plan.  First, it can help fight off disease and infection, and second, psychologically, when you are on the trail in the bush there is nothing like getting cleaned up after a couple days of sweating it out or sitting in front of that smoky fire.
Here are the reasons I like both of these products.  First, they require VERY LITTLE water.  I have given myself a scrub down bath in the field with as little as 16 oz of water and a small bar of soap.  This No Rinse Body Bath requires only a cap full of soap per 8 oz of water.  That works well for me.  I even tried it out yesterday before I went to the gym, as I had not showered yet that day.  I was pleasantly surprised at how well it worked and how little water I actually used.  I didn't have to rinse off, just towel off to dry, and wipe the excess from my skin.  Simple enough and I was clean.
As for the No Rinse Shampoo, you do not have to add water, you simply apply to your hair until it is wet.  My hair is very short so I didn't have to use much.  Same directions as the previous bottle, simply towel off.
Both products worked VERY well.  They come in 16 oz bottles, so I may break them down into smaller bottles for both my BOB, my camping kit, and my car kit.  It was well worth the $15.00ish price for both bottles that will go a long way for my both physically and psychologically.
Incidentally, both formulas are hospital tested and currently used by NASA astronauts, so that was enough for me to be sold.  Give them both a shot, and judge for yourself.  Want more information, check their Website here: