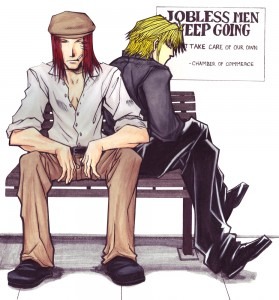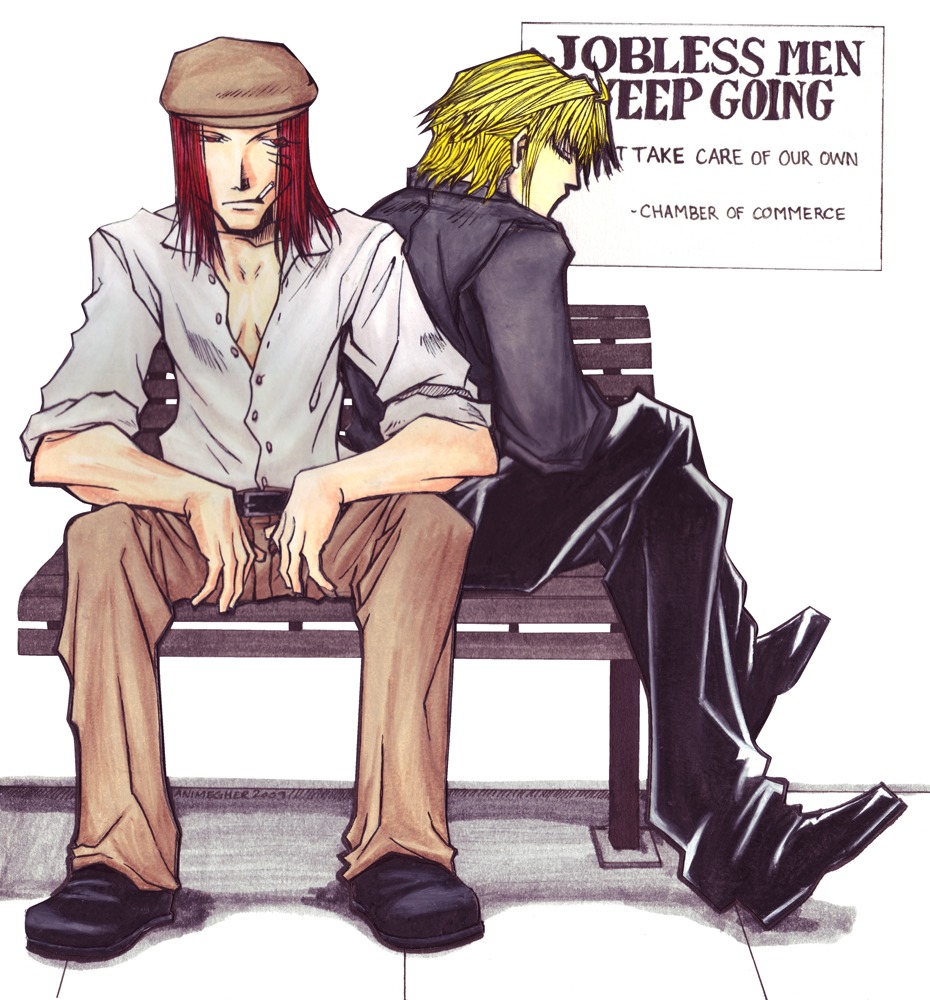 This post is very close to my heart… It pains me to write it, as it affects a friend of mine direct­ly, that refus­es help, as I will illus­trate.
I have a friend I got a call from this week. He has lost his job, his apart­ment, much of his cloth­ing, his par­ents (fam­i­ly) lives in anoth­er state are elder­ly, with very lit­tle of their own mon­ey, and can­not help. My friend insists on check­ing into one of the Men's shel­ter in NYC and rebuild­ing his life on his own and deal­ing with the incon­ve­niences. I respect that. He is right in stay­ing in the city in this sit­u­a­tion, as he has a bet­ter chance of land­ing a job in the city, not need­ing trans­porta­tion. He is ridicu­lous­ly smart, has a degree in music from Boston Uni­ver­si­ty, has held good sales posi­tions, and finds him­self need­ing to start over from scratch. I, of course, offered to allow him to stay at my place, and take advan­tage of my hos­pi­tal­i­ty, but he insists on doing this him­self. He has been going to the NYC Pub­lic Library to use their com­put­ers for Inter­net Access, applied for food stamps, etc., and is active­ly look­ing for a job.
It is tough out there, and the new sta­tis­tics say that for every job open­ing there are a min­i­mum of five appli­cants you have to com­pete with. I say there are more than that. He will not let me help him finan­cial­ly, although I am sure if I forced it on him he would. How­ev­er, we had a con­ver­sa­tion this morn­ing. We are about the same size, and wear the same size cloth­ing for the most part. So, I offered to give him some of the work clothes and casu­al clothes I do not wear any­more, because I work from home and not in NYC. He accept­ed! Great news, because maybe with some fresh clothes, he can look for a job. In the process of putting six or sev­en pair of khakis and dress pants togeth­er, I also added six or sev­en work casu­al and dress shirts I no longer wear, found three sweaters I no longer wear that are like brand new, and an Under The Gun (UTG) Ranger duf­fel bag with back­pack straps I have been look­ing to get rid of, as well as a Swiss Gear com­muter back­pack, I hap­pen to have two of that is like new that I no longer use. My friend Jim­my, was ecsta­t­ic about this as it will make get­ting around the city eas­i­er, as well as get him in some fresh clothes more often.
In the assem­bling of this gear for him, it hit me that I should throw togeth­er a quick kit for him in the event some­thing worse hap­pens and he finds him­self out on the street. I hope this does not hap­pen, but I have the means to put a small urban sur­vival kit togeth­er for him, so I am doing so. I have some extra gear lay­ing around, I might as well put it to good use… So here is what I am assem­bling for him that might help to make his life eas­i­er if he finds him­self on the street for any rea­son and I may be trav­el­ing on busi­ness and he can­not reach me for help:
One (1) 27 oz. stain­less steel water bot­tle. If he finds him­self on the street, he can go to any pub­lic foun­tain (there are not many left) and fill it up. But more impor­tant­ly, he can use it to boil and make drink­able water if he needs to.
One (1) 24 oz. Eddie Bauer plas­tic water bot­tle.
Very small bot­tle of 16 iodine tablets to turn NYC mys­tery water into potable drink­able water if nec­es­sary.
One bic lighter.
One (1) inex­pen­sive mul­ti tool
One (1) fire steel.
Small sewing kit.
15 zip ties.
25′ of para cord.
10 — 15 cot­ton balls.
One (1) emer­gency light stick.
One (1) 9 bulb LED flash­light.
Mini first aid kit with a few cus­tom addi­tions.
Kleenex
Half a dozen Emer­gency Fire Starters
Pen and mini com­po­si­tion note­book.
One (1) Emer­gency Pon­cho
One (1) Emer­gency Blan­ket
One (1) Three Day Emer­gency Ration Bar
A cou­ple of soap bars and sham­poos that I rou­tine­ly snag on busi­ness trips at the hotels for camp­ing or a sur­vival sit­u­a­tion. I hope every­one here knows my the­o­ry on hygiene in the field…
Medi­um sized bot­tle of Purell, which also flam­ma­ble because it is 60% iso­propyl alco­hol.
Have I done the right thing? I think so. I just want him to be pre­pared if it gets any worse. I hope he under­stands I do not think he is going to end up on the street. But being of the pre­pared­ness mind­set, I think of the worst, pre­pare and hope it nev­er hap­pens. He can car­ry this kit all day in the pack I am going to give him and no one would be the wis­er, and he would look like he fits right in on the street.
What else would you add to the kit? I see him on Sat­ur­day and promised to take him for lunch.