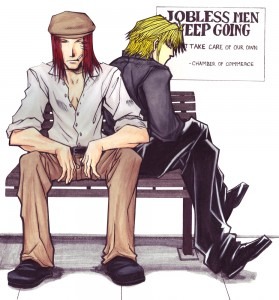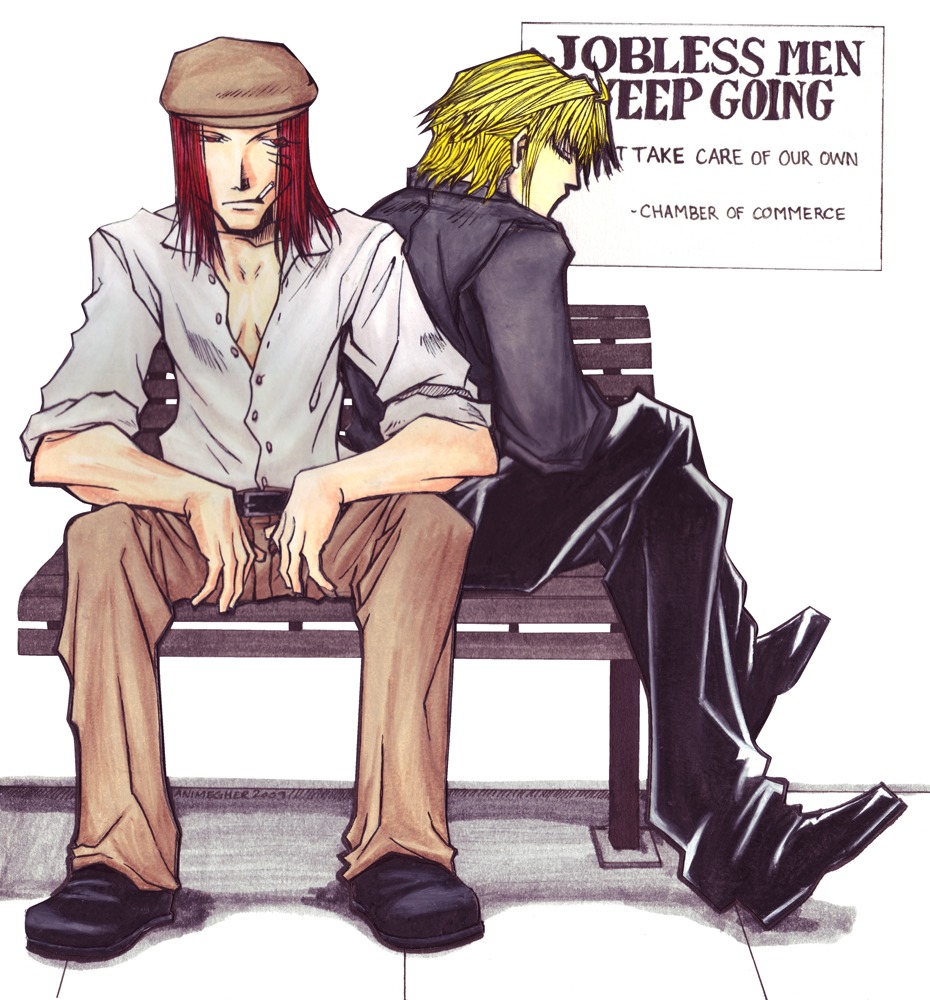 This post is very close to my heart…  It pains me to write it, as it affects a friend of mine directly, that refuses help, as I will illustrate.
I have a friend I got a call from this week.  He has lost his job, his apartment, much of his clothing,  his parents (family) lives in another state are elderly, with very little of their own money, and cannot help.  My friend insists on checking into one of the Men's shelter in NYC and rebuilding his life on his own and dealing with the inconveniences.  I respect that.  He is right in staying in the city in this situation, as he has a better chance of landing a job in the city, not needing transportation.  He is ridiculously smart, has a degree in music from Boston University, has held good sales positions, and finds himself needing to start over from scratch. I, of course, offered to allow him to stay at my place, and take advantage of my hospitality, but he insists on doing this himself.  He has been going to the NYC Public Library to use their computers for Internet Access, applied for food stamps, etc., and is actively looking for a job.
It is tough out there, and the new statistics say that for every job opening there are a minimum of five applicants you have to compete with.  I say there are more than that.  He will not let me help him financially, although I am sure if I forced it on him he would.  However, we had a conversation this morning.  We are about the same size, and wear the same size clothing for the most part.  So, I offered to give him some of the work clothes and casual clothes I do not wear anymore, because I work from home and not in NYC.  He accepted!  Great news, because maybe with some fresh clothes, he can look for a job.  In the process of putting six or seven  pair of khakis and dress pants together, I also added six or seven work casual and dress shirts I no longer wear, found three sweaters I no longer wear that are like brand new, and an Under The Gun (UTG) Ranger duffel bag with backpack straps I have been looking to get rid of, as well as a Swiss Gear commuter backpack, I happen to have two of that is like new that I no longer use.  My friend Jimmy, was ecstatic about this as it will make getting around the city easier, as well as get him in some fresh clothes more often.
In the assembling of this gear for him, it hit me that I should throw together a quick kit for him in the event something worse happens and he finds himself out on the street.  I hope this does not happen, but I have the means to put a small urban survival kit together for him, so I am doing so.  I have some extra gear laying around, I might as well put it to good use… So here is what I am assembling for him that might help to make his life easier if he finds himself on the street for any reason and I may be traveling on business and he cannot reach me for help:
One (1) 27 oz. stainless steel water bottle.  If he finds himself on the street, he can go to any public fountain (there are not many left) and fill it up.  But more importantly, he can use it to boil and make drinkable water if he needs to.
One (1) 24 oz. Eddie Bauer plastic water bottle.
Very small bottle of 16 iodine tablets to turn NYC mystery water into potable drinkable water if necessary.
One bic lighter.
One (1) inexpensive multi tool
One (1) fire steel.
Small sewing kit.
15 zip ties.
25′ of para cord.
10 – 15 cotton balls.
One (1) emergency light stick.
One (1) 9 bulb LED flashlight.
Mini first aid kit with a few custom additions.
Kleenex
Half a dozen Emergency Fire Starters
Pen and mini composition notebook.
One (1) Emergency Poncho
One (1) Emergency Blanket
One (1) Three Day Emergency Ration Bar
A couple of soap bars and shampoos that I routinely snag on business trips at the hotels for camping or a survival situation.  I hope everyone here knows my theory on hygiene in the field…
Medium sized bottle of Purell, which also flammable because it is 60% isopropyl alcohol.
Have I done the right thing?  I think so.  I just want him to be prepared if it gets any worse.  I hope he understands I do not think he is going to end up on the street.  But being of the preparedness mindset, I think of the worst, prepare and hope it never happens.  He can carry this kit all day in the pack I am going to give him and no one would be the wiser, and he would look like he fits right in on the street.
What else would you add to the kit?  I see him on Saturday and promised to take him for lunch.