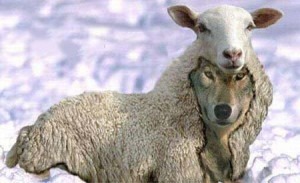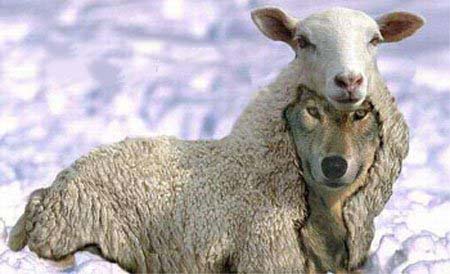 In con­sid­er­ing to form a sur­vival group or just sim­ply who you would allow shel­ter­ing with you in an SHTF/WROL emer­gency there are many arti­cles, videos, books, etc that dis­cuss the type of peo­ple to seek for inclu­sion in such a group: A mechan­ic, a doctor/nurse/EMT, a farmer, a car­pen­ter, a tac­ti­cal per­son, etc etc etc. Much can be dis­cussed about whom to include based on for­mal skills and has been dis­cussed at nau­se­um.
When con­sid­er­ing who out­side your imme­di­ate fam­i­ly you would want to include (or at least con­sid­er includ­ing) in your home/shelter dur­ing an emer­gency there is so much that has been said about even fam­i­ly to include or not. It can be hard to exclude fam­i­ly but you only have so much space and resources.
But I believe above all in a true SHTF/WROL emer­gency the #1 over­rid­ing attribute every­one you have in your group and/or open your sup­port and pro­tec­tion is being of GOOD CHARACTER and TRUSTWORTHY.
Hon­esty
Trust­wor­thi­ness
Focus
Rea­son­ably good deci­sion-mak­ing skills (no one makes per­fect deci­sions all the time)
Not being chron­i­cal­ly self-cen­tered (empa­thy)
Reli­able in their word
No addictions/major vis­es
Giv­en a choice I would rather have some­one of good char­ac­ter in my shel­ter but lack­ing spe­cif­ic hard skills rather than some­one with use­ful skills but of weak, ques­tion­able or sim­ply unknown char­ac­ter. An emer­gency sit­u­a­tion is the least favor­able time to sur­round your­self with peo­ple who, frankly, can't be trust­ed. Just because they are a prep­per and agree to be part of your group doesn't auto­mat­i­cal­ly make them of good char­ac­ter.
"Good char­ac­ter" is a total pic­ture of a person's life and actions. No one makes 100% cor­rect deci­sions 100% of the time. But some­one of good char­ac­ter can eas­i­ly show a life­time of over­all more good deci­sions than poor ones. Just as being a prep­per shows in your every­day life as being pre­pared for pret­ty much what­ev­er dai­ly life throws at you so it does for a per­son who gen­er­al­ly is of good char­ac­ter. Sim­i­lar­ly, some­one of poor character/untrustworthy also can't hide their faults. They go from one bad event to anoth­er. Any "good events" are lit­tle more than just a peri­od of no bad decisions/actions.
Unfor­tu­nate­ly, it often takes know­ing a per­son for years to tru­ly see their real char­ac­ter. No one adver­tis­es their flaws. This is why it is prob­a­bly a good idea S‑L-O-W-L‑Y intro­duce a per­son to your prep­ping plans and into your group.
It can be very hard to reject friends, neigh­bors, even fam­i­ly dur­ing a time of cri­sis. But in a real SHTF/WROL sit­u­a­tion, you can't afford to have unre­li­able, poor deci­sion-mak­ing skills around you and your fam­i­ly.
Trust is the most impor­tant skill.