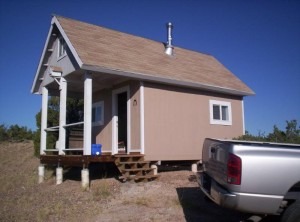 So, after having a conversation with a couple of preppers this week, I decided to put together a list of gear in no particular order around what you should have at your Bug Out Location.  Recently I have been chatting with a lot of people around this, and it seems to me that while your preps are important, if there is a VERY long term event, such as what has recently taken place in Japan, eventually you will run out.  You have to be prepared to be more self sufficient and self reliant.  But more posts on that later.  For the moment, here we have the list of gear, at a minimum you must have (in my opinion) at your BOL or fall back location.
Boots (Two Pair)
Socks (Wool/Cotton, Minimum of Six Pair of Each)
Gloves (Leather with wool liners, two pair, Nomex, etc…)
Underwear
BDUs (OD or Digital) – Optional
Eye protection
Underwear / Long Underwear
Waterproof Poncho / Liner
Field Jacket & Liner
Sleeping Bag suitable for weather conditions
Sleeping pad
Boonie Hat
Head Net for mosquitoes, bugs, etc…
Fire Starting kit(s)
Backpack (Alice or other)
Entrenching Tool
Rifle
Shotgun
Pistol
Holster(s)
Ammunition
Compass
Flashlight(s)
First Aid Kit
Utility Knife/Multi-tool
Various knives, such as hunting knives, machete, etc.
Personal Hygiene kit
Tent/Personal Shelter
Rope (25 – 50 foot length)
Roll of 550 paracord
Radio
Binoculars
Insect repellent
Mess Kit
Two Canteens
Canteen cup
Water purification system
Prescription drugs, antacids, vitamins, etc…
Watch / Clocks
Money – Enough money to invest in additional supplies including medical, ammunition, food, supplies
Food – Minimum of one year supply per person.  My theory behind this is that if you are in a VERY long term situation that you will have to procure protein and other sources of sustenance within the year you are living off your preps.  Such as:

Raise Chickens
Raise Rabbits
Raise goats
Raise Cattle/Cows
Plant an ample garden based on the number of people in your family

Canning/Jarring equipment and supplies
Communications – FRS/GMRS, AM/FM/SW, Scanner, CB, HAM (Minimum of two of the mentioned and at least one receiver)
Basic tools

Saw
Hammers
Axe
Sledge Hammer
Shovels
Planer

Library of books you feel you want and or need to keep you entertained and learning while you are there.
Maps (road and topographical)
Help me out here.  What did I miss?
Oh, and I purposefully kept items off of here such as 1000 rounds of ammo, helmet, etc…  I wanted to focus primarily on natural disaster preparedness here, but keep in mind regardless of the situation, you may have to be prepared to defend your position, family, gear, and preps… Enough on that for now, however.