Podcast: Play in new window | Download
Subscribe: iTunes | Android | RSS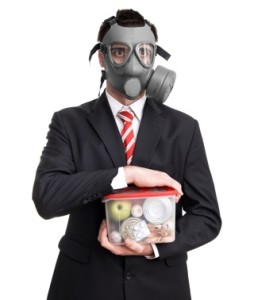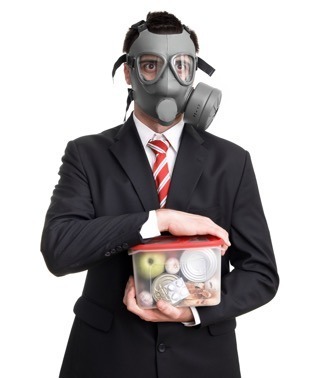 This week Cam and I talk about Travel EDC.  It's a concept that is close to me because I do a lot of traveling for work.  For instance, while I'm not a fan of traveling for work, I'm traveling for three weeks out of four in the month of April.  It makes for long days and weeks, and a heavy backpack.  But we'll go through some of the items that make me a bit more comfortable when traveling and you can see them below in the show notes…
Sorry for the jingling in the early portion of the podcast.  Those are my dog's tags on his collar.  Will be more mindful of this next time.
We also had a couple of sound glitches as well, just as an FYI.
Notes:
TSA Links
Travel EDC List:
Business Backpack:  Flying Circle Bag Company – This pack has a great center of gravity and weight distribution.  For it's small size, it carry's a surprising amount of gear.  It has a few MOLLE straps on it, so if I need to I can pull the pouch out of it and strap it to the flap to make more room for gear inside the ruck.

Pathfinder Self Reliance Outfitters (Dave Canterbury) Stainless Steel Cup/Lid, Water Bottle, and Stove
Pharmaceuticals:  Imodium, Aleve, Advil, Zyrtec Allergy Medicine, Afrin, Alka Seltzer Cold & Flu, Zantac, Eye drops, Airborne all in a one quart ziploc bag.

Molle Pouch (and contents inside Backpack)
Checked in my luggage (almost every trip with the exception of some international trips)
NOTE:  New Additions to Travel EDC as of April 4, 2015
Altoid Survival Kit:  Note there is 'some redundancy' in the event, it is all I can carry.  This is also something that I put together.  You will notice there is no primary fire source, as I always carry 'at least' two methods of making fire.

Qty 1 – One quart ziploc plastic bag
Qty 2 – 4′ @ 45lb fishing leader that can double as a snare.
Qty 1 – Button compass
Qty 2 – One square foot of heavy duty aluminum foil
Qty 3 – Zyrtec tablets for allergies
Qty 3 – Altoids for the comfort candy affect
Qty 4 – 500mg Tylenol
Qty 1 – Alcohol antiseptic towel
Qty 1 – Bouillon cube
Qty 1 – Sudafed cold & flu tablet
Qty 1 – Salt & Pepper packet
Qty 3 – Sewing needle and several feet of thread
Qty 1 – 25′ of waxed waxed string
Qty 3 – Safety pins
Qty 8 – Iodine tablets for water purification
Qty 1 – Imodium tablet
Qty 1- Tea bag
Qty 1- Cotton ball
Qty 3 – Bandaid
———-
Please register with the Suburban Survival Blog today for contests and give aways today! Click Here To Register Now!
Don't forget to check out our sponsors and affiliates located to the right. They work hard to make sure the products you want are available when you want or need them for your preps.
Check out Suburban Survival Blog Daily.
Suburban